This article is a stub. You can help Home and Away Wiki by expanding it!
Blake Dean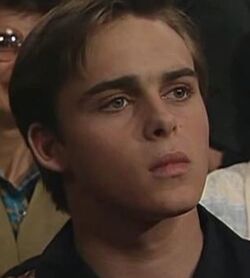 Blake Dean played by Les Hill
Blake Dean is a fictional character of Home and Away. He appeared in the show from 1990 to 1993 and again in 2002, 2003 and 2005.
Blake Dean is portrayed by Les Hill.
Videos
External Links