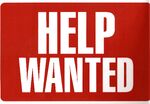 Help Me! is the category where you will find all of the articles on this wiki which need your help! Before you start editing please read
HomeandAwayWiki:Do's and Don'ts
page for what is allowed and what is not allowed.
What the pages need your help with
Adding more details, paragraphs, information.
Changing wikia templates to the Home and Away Wiki Templates: See here.
Adding trivia and other interesting facts to articles.
Re-wording articles with Wikipedia content.
Adding photos.
Keeping articles up to date.
Fix broken links.
Delete content which does not combine with the articles main point.
Thanks
On behalf of all the admins here at Home and Away Wiki we would like to thankyou for your efforts to help fix our wiki! Thanks.
P.S
If you find an article which is in need of fixing please add, Help Me! to the category section on the articles. Thank you.
Trending pages
All items (31)
2
A
B
C
D
E
H
J
K
M
P
R
S
T